How to hide Frown Lines
Wrinkle Filler
How to Hide Frown Lines With Makeup Instead of  Injections
Dermaflage makes it easy to hide frown lines between the eyes with makeup because it actually fills in the deep wrinkles. The topical filler is medical grade silicone that starts in a honey-like consistency and dries to a film that perfectly mimics skin in under 3 minutes. If you're tired of people asking you if you are tired or angry but dread the idea of injections, Dermaflage Topical Filler is your best bet. Read on to see how to see how this safe topical filler works.
 Dermatologist Approved – Safe for Sensitive Skin
Will Match Your Skin Perfectly – We Guarantee It!
Long Lasting – Waterproof & Lasts All Day
 Our 100% Money-Back Guarantee gives you a hassle-free, risk-free way to try Dermaflage Topical Wrinkle Filler. We offer a full refund on starter kit purchases for any reason and a free color exchange if the shade isn't a perfect match the first time around. Simply return items for a full refund or exchange within 30 days of your order.
best wrinkle filler to hide eleven lines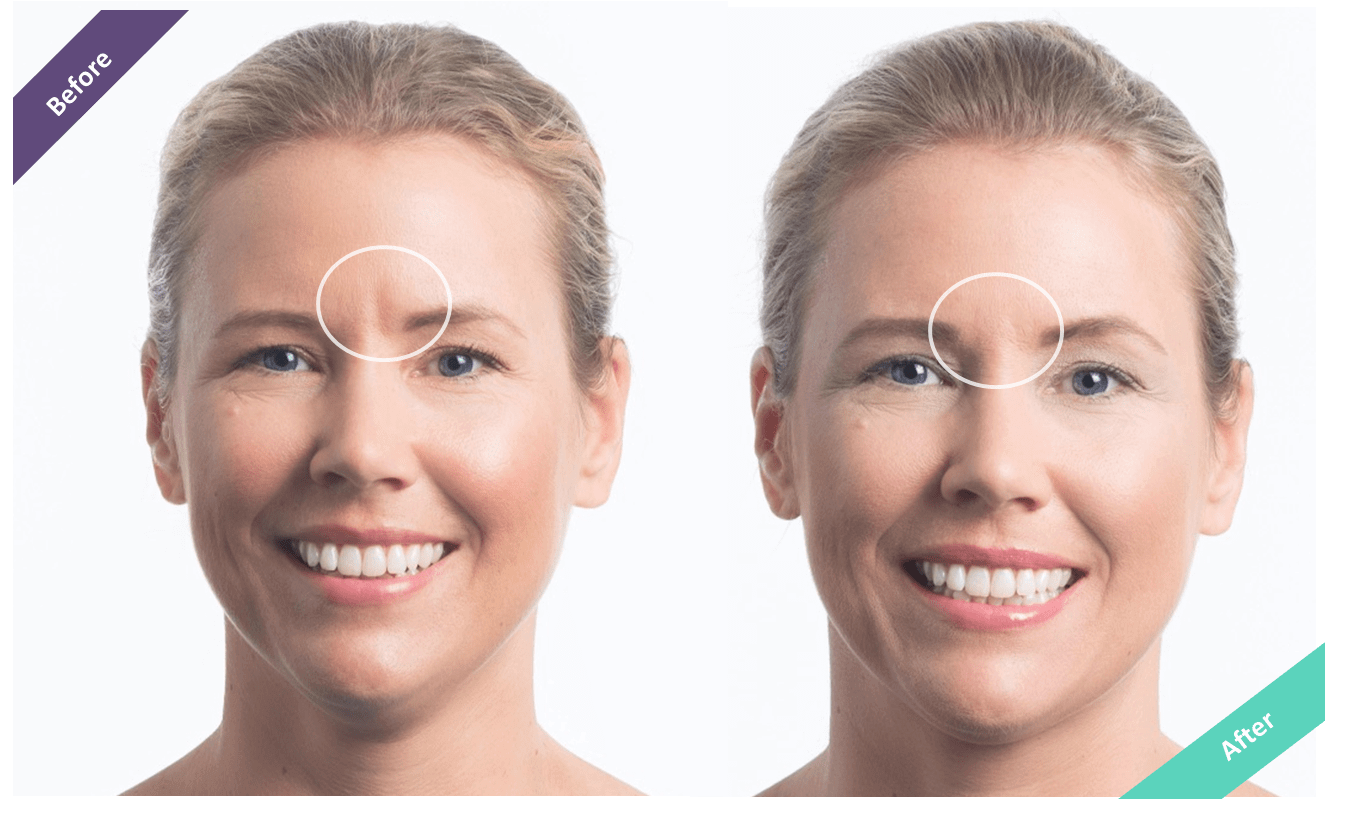 dermaflage is an injection alternative
dermaflage is the best wrinkle filler

Created by the Pros in Hollywood
Though wrinkles and frown lines can show up at any age, nothing makes you look older (and grumpier) faster than a forehead full of frown lines, glabellar lines, or "11" lines.  There's a reason why today's celebrities look rested and stress-free on camera (even in HD!) –  Hollywood's top makeup artists use Dermaflage to turn back time.  This innovative silicone filler was expertly developed by special effects makeup pros who demand the best wrinkle filler with results that look like real skin, even up-close and in real life.
How is Dermaflage Different?
Dermaflage is in a different league than wrinkle creams and anti-aging treatments that claim to "get rid of frown lines" completely.  Instead, Dermaflage is an instant, age-defying and age-disguising solution to fill the frown lines and forehead lines that make us look older – including glabellar lines and "11" lines between the brows.  Dermaflage helps you instantly look younger without painful injections, expensive procedures or downtime.  Even the best wrinkle filler makeup like concealers, line-fillers and primers can't achieve the results that make Dermaflage stand out from all the other products to diminish wrinkles.
HOW TO APPLY
CUSTOMER REVIEWS
COLOR MATCH
How Can I Get Rid of Wrinkles Naturally?

Breakthrough Active Ingredients to Both Hydrate & Stimulate the Production of Collagen.
We developed this cream to help our customers prevent new scars and heal old scars. However, the formula is an anti-aging powerhouse! It is an excellent daily product for everyone to use as a moisturizer, anti-aging cream and makeup primer. Good Skin is a corrective cream with some of the most powerful anti-aging ingredients to fight scars and improve complexions.
injection alternative review
"I find this pretty impressive! I wore my Dermaflage on Sunday on a trip to Tampa. We were out all day and it was 94 degrees- I was hot and sweaty but the Dermaflage looked still perfect when I came home! On Monday I went to the Gym- I did 2 classes in a row and afterwards I went to Target to get my groceries. When I came home it still looked perfect!"
best wrinkle filler
AS SEEN ON:
BEST TOPICAL WRINKLE FILLER
Tired of People asking you if you are worried, tired or angry? Dermaflage topical filler is a quick fix for frown lines.
best wrinkle filler
Hide Eleven Lines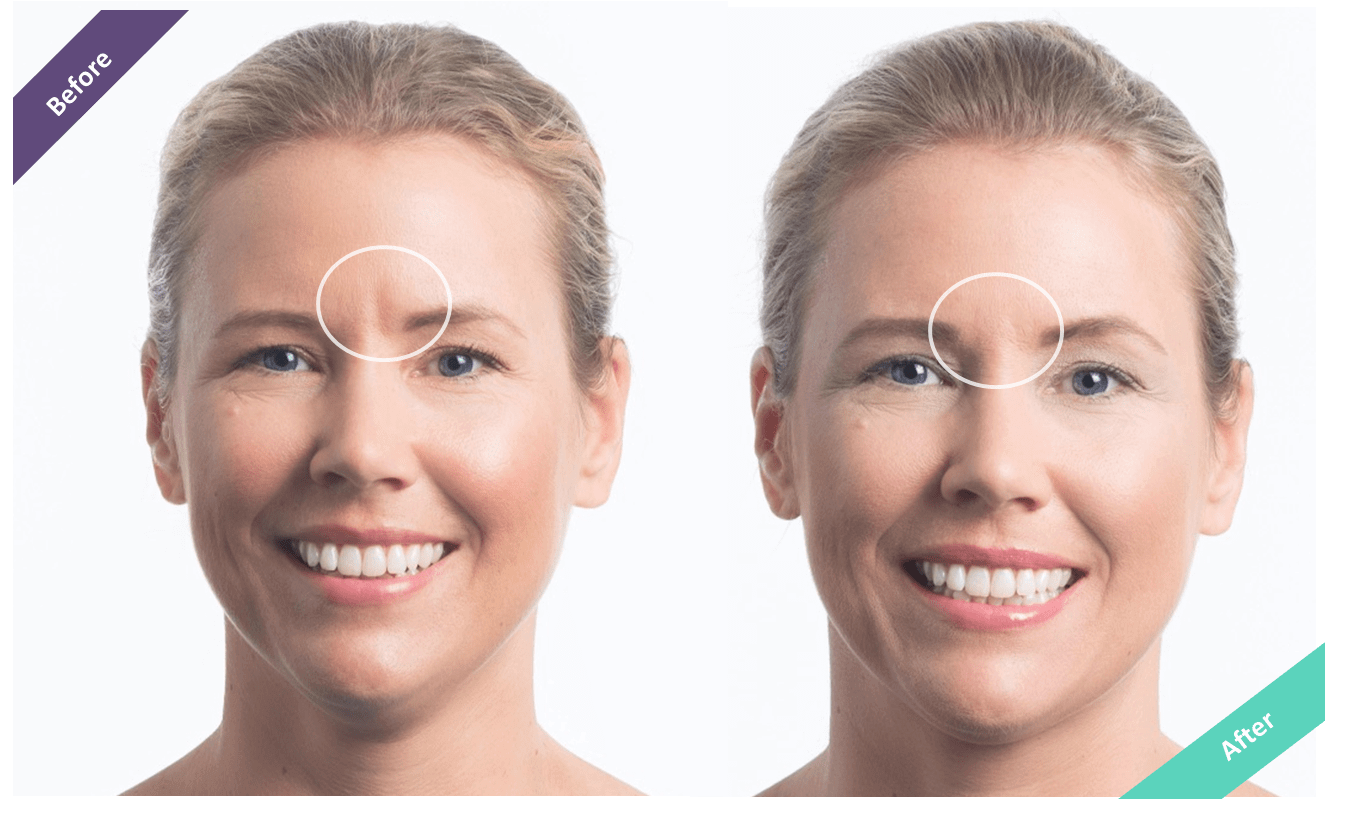 Best wrinkle filler before after
Erase Frown Lines
alternative to injections for frown lines